Sat, May 19, 2018
|


7:00PM
Andy Griggs & Jason Michael Carroll
All Ages Outdoor Concert
Date & Time
Saturday, May 19, 2018
7:00PM
Description
ANDY GRIGGS
Andy Griggs often says his influences in music are like a pot of gumbo. Growing up in Monroe, L.A., he was raised on Jerry Lee Lewis, Jimmy Swaggart, Waylon Jennings, Bill Monroe, hardcore blues and hardcore rock 'n' roll, sprinkled with a touch of jazz. He often says, "There is no defining a style of song. As long as there's soul, it has a place in music."
Andy moved to Nashville in 1995 after a childhood of major mountains and valleys. Music was such a huge inspiration in his young life that it helped him grieve. And he did plenty of that. His father, the praise and worship leader at their church, died from a brain tumor when Andy was 11 years old. His older brother Mason took the baton of music and ran with it. Throughout their teenage years, Mason was Andy's hero. Mason died at the young age of 21 from heart complications that he had suffered with since birth. Andy grabbed that same baton and ran with it. "When I jumped into the pool of music, I jumped into the deep end and never came out," he says.
After several years of playing in a bluegrass band with Jerry and Tammy Sullivan, Andy signed a record deal with RCA and exploded with his first single, "You Won't Ever Be Lonely." After two No. 1s and nine Top 10 singles, Andy came to a musical crossroad in his life. There was something missing. Feeling his music was only reaching 99 percent of his capabilities of releasing his heart and soul, his life was not complete.
"My childhood was a rollercoaster ride and so has been my profession as a singer. I'm at that point in my life where I either want to make a difference with a song and a worn-out guitar or I need to find something else to do. I've learned you don't come to this town and try to fit a certain mold or certain style. You don't try to sing your heart out . You either do or you don't."
This awakening in Andy's restless being caused him to start writing most of his songs and producing his own music. "Heck, I don't know how to produce, I just know what I hear and feel," he says. "That's what I want and that's what I have to have." When listening to the songs that come from Andy now, it is evident he is finally complete and one with his music.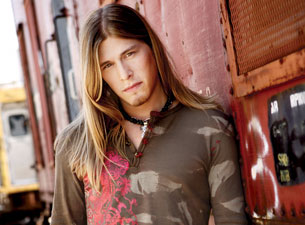 JASON MICHAEL CARROLL
Country music hit-maker Jason Michael Carroll from Youngsville, North Carolina, is gearing up to release his first new album since 2011, featuring the single "Close Enough." He'll be hitting the road in 2016 on a cross-country tour and overseas to perform for the military.
Carroll rose to fame after being discovered at a local talent competition in 2004 and later signed to the Arista Nashville label in 2006, releasing his debut album Waitin' In The Country. The album produced three Top 40 hits including "Alyssa Lies," "Livin' Our Love Song," and "I Can Sleep When I'm Dead" and soared to number one on the US Country charts, selling nearly half a million copies. Both of Carroll's following albums, Growing Up Is Getting Old and Numbers have charted on the Billboard Top 200.
He has opened for Brooks & Dunn, Trace Adkins, and Alan Jackson, and was a featured part of Carrie Underwood and Martina McBride's 2008 tour. He was also performed on Good Morning America, thrilled the crowds at the CMA Music Festival, and has graced the Grand Ole Opry stage on multiple occasions.
Jason Michael Carroll is a consummate songwriter and continues to write and release new material. Carroll remains humble and optimistic about the future, stating, "I don't take for granted what I'm doing, and I thank God and my fans every day I have the chance to keep doing it."